The Catalan Data Protection Authority has launched the project 'Who are you? Data that talk about you', to raise awareness among citizens, through fun and educational activities, about the importance of privacy in a digital world. Thus, he has designed new materials, shows, games, stories and workshops for children, young people and adults, to spread the culture of privacy. These activities will be carried out in the library network, with the support of Public Libraries of Catalonia.
The aim is that this project contributes to promoting a critical and constructive view on the control that people must maintain with respect to their personal data.
Magic show P@ssW0rd!
With magic tricks, children between 6 and 12 years old can discover the importance of their digital identity and privacy, learning about the risks of sharing information, data destruction, geolocation, connected devices, etc.
MemoriDada
This is a memory game about privacy for children up to 12 years old, with pairs of related drawings and a short explanation in each case, to deepen the risks of the internet, mobile devices, smart toys, video games, passwords, video surveillance, etc.
TrobaDada
Game for children up to 7 years old, which consists of locating scenes about privacy in a drawing. Each scene is represented on a card, which on the back has a small explanation about the specific situation. It will be necessary to find a hacker, computers, surveillance cameras, social networks, connected toys, wifi...
Video story 'An exciting journey'
The activity, for children up to 9 years old, includes the viewing of the video story 'An exciting journey', which reflects on Jana's experiences in the virtual world. Thus, he explains how the protagonist dreams of traveling to Techland, a "crowded place where everyone has fun". But he soon discovers how, sometimes, the friends he meets are not really who they say.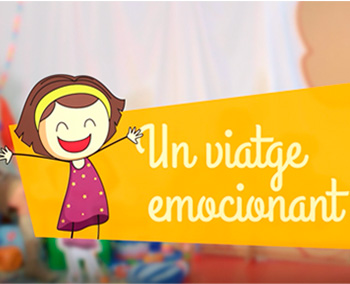 Reading workshops. 'La cotorra' and 'El tigre bondadós'
It includes two storytellers for children aged between 7 and 11, whose protagonists are a parrot and a falcon, in the first case, and a tiger, in the second. The stories serve to make children aware of the risks of sharing data with other people. After the dynamic readings of the stories, there will be a small debate for joint reflection.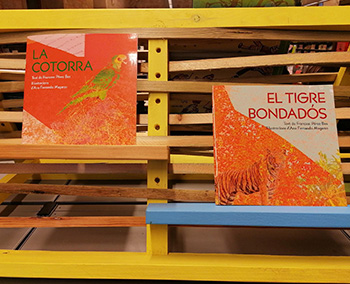 CursaDada
Simulating a traditional game, the players, children up to 10 years old, must advance on a giant board located on the floor and reflect on the situation that appears in each square. Passwords, hackers, networks, phishing, intelligent robots, wifi or shared selfies are some of the topics covered.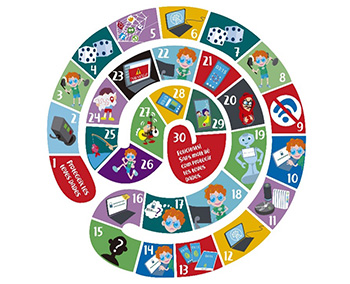 Reading workshop 'Quality Land' and 'La mutació sentimental'
Activity aimed at people over 18 to promote thinking about these two science fiction novels, which delve into disruptive scenarios with algorithms, artificial intelligence and an intensive use of technology, and debate about risks to privacy and intimacy.
Film session 'Ghost in the Shell 2.0'
It includes viewing of the film and a subsequent discussion. The activity is aimed at people over the age of 18, and it focuses on the implications of the use of artificial intelligence in the control of privacy.