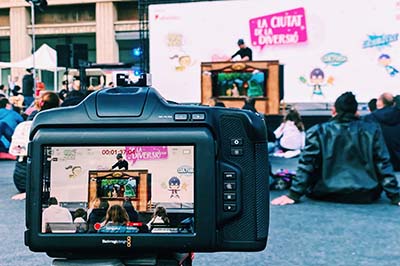 The Catalan Data Protection Authority (APDCAT) is taking part in "The City of Fun" from 27 to 31 December, an event organized by Fira de Barcelona in Plaça de l'Univers. It is aimed at young people and their families and is the heir to "Dream City", which had to be suspended last year due to the pandemic.
The aim is to take advantage of this appointment to raise awareness among children and their families about the importance of protecting their personal data, and the consequences of not doing so. That's why she has designed a puppet show to bring this idea closer to children, in a playful and fun way.
The show "Everyone knows", in story format, lasts about 15 minutes and will be performed every day at 12:45 pm and 5:15 pm, except Friday the 31st, which will only be performed in the morning.
The story delves into how important it is to keep track of personal data and not share it with "strangers" without being aware of it. It is based on the story of a mother and her daughter, Demeter and Persephone, who will suffer the consequences of showing photos to strangers, and trusting them too much.
"The City of Fun" presents a format adapted to the particularities derived from COVID-19. In this sense, it has been designed in a smaller format than "Dream City" and is held outdoors for added security. Admission will be free and will have 6,000 m2, which will host about twenty leisure activities spread over four spaces: sports, mobility, games and culture.
From 27 to 31 December, the Catalan Data Protection Authority is taking part in this event for children under 12, with the performance of a puppet show