The Catalan Data Protection Authority (APDCAT) organizes the session 'Artificial Intelligence. An ethical overview' at the Four Years From Now as part of the Mobile World Congress.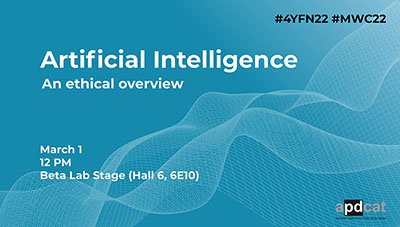 The aim of the session is to analyze the need to adopt an ethical perspective in the development of artificial intelligence applications, in order to avoid negative consequences for the rights and freedoms of individuals.
The director of APDCAT, Meritxell Borràs, will introduce the session, which will feature the participation of Ricardo Baeza, Director of Research at The Institut for Experiential AI at Northeastern University, Silicon Valley, and member of the DATA Lab at Khoury College of Computer Sciences.
Organizers
Autoritat Catalana de Protecció de Dades