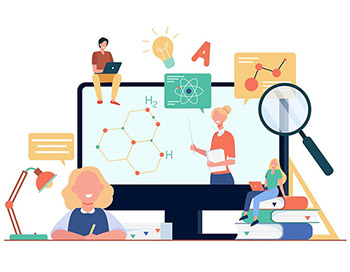 The director of the Catalan Data Protection Authority, Meritxell Borràs i Solé, and the Minister of Education, Josep González Cambray, have signed an agreement to establish a framework for collaboration to promote knowledge and awareness of data protection of personal data between students, families and the teaching and administrative staff.
The agreement foresees the organization of recreational and training activities, as well as communication, diffusion and dissemination campaigns aimed at knowing, consolidating and developing the right to data protection and information security throughout the Department of Education and , especially, in the educational centers it owns.
With regard to students and families, the agreement provides for collaboration between the two parties to develop, design and update didactic resources and materials on the protection of personal data. The aim is knowledge and awareness in the field of digital rights and competences and privacy protection in educational centers. In this sense, the APDCAT undertakes to provide the Department of Education with the teaching materials it has (stories, games, informative videos), in order to work on the protection of privacy in classrooms in a fun way.
Regarding teaching and administrative staff, the agreement includes the development of resources and materials and the joint organization of training sessions on personal data protection, to ensure that the management team, teaching staff and other agents of the educational community present in the teaching centers serving the Department of Education know the subject better, bearing in mind that to carry out the tasks entrusted to them they process personal data, often sensitive, on a regular basis.
Finally, the agreement establishes collaboration to update the data protection training course for teachers and design new activities and content. It is an online course promoted by the APDCAT and the Department of Education, which has been offered since 2020 through Odissea, the training platform of the Department of Education. So far, four editions have been held and a total of 252 people have passed it.
The Catalan Data Protection Authority and the Department of Education have signed a collaboration agreement to promote and promote training and awareness actions, to provide children, young people, families and teaching and administrative staff with the necessary skills to protect privacy and digital identity.