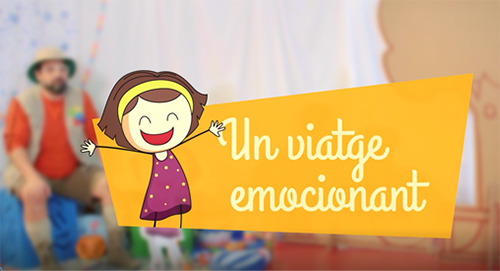 The Catalan Data Protection Authority (APDCAT) has developed a new educational resource to raise awareness among children up to 9 years old of the risks involved in sharing personal data on the Internet. Specifically, "An Exciting Journey" is a new virtual story that delves into the importance of network security.
The story, in video format, wants to sensitize children to this problem from the story of Jana, a girl who dreams of traveling to Techland. It's a "crowded place where everyone has fun," but you'll soon discover how sometimes the friends you meet aren't really who you claim to be.
The story also shows the dangers of "getting caught in the nets" and highlights the need for children to discover the Internet in the company of their parents or other adults. The trip takes Jana to the "Personal Data Square", where she will remember that personal data must not be provided to anyone: first name, last name, address, photographs, or videos.
With this new educational resource, APDCAT aims to contribute to raising children's awareness of the safety of using new technologies. It is available in two versions, an extensive one, five minutes long, and a shorter one, about two minutes, in Catalan, Spanish and English. The story will be available on the apdcat.cat website, and will be made available to the Department of Education, so that it can be disseminated through the Catalan telematic education network (XTEC), and reach schools.
In addition to this story, APDCAT has developed other campaigns and teaching materials aimed at children and schools, with the aim of bringing data protection to children, so that they integrate these concepts from a very young age and become aware of the need to take control of your privacy on the Internet and social networks.